Debit Cards
Debit cards are the faster, safer, more convenient way to pay. The funds are automatically deducted from your checking account, just like when you write a check. Safer than carrying cash and faster than writing a check, debit cards make shopping easier with the simple swipe of a card. Your monthly statement provides a detailed list of all transactions making it easy to keep track of your purchases.
Debit cards can also be used as an ATM card allowing you have instant access to your accounts so you can check balances, make transfers between accounts, and withdraw funds.
You can now use your Robertson Banking Company Visa with your Apple device at your favorite retailers.  Paying in stores or within apps has never been easier, safer, and more private.      

We also offer instant issue on our debit cards. You can check out our debit card image options
here
. Stop by our
Main Office
to get yours today!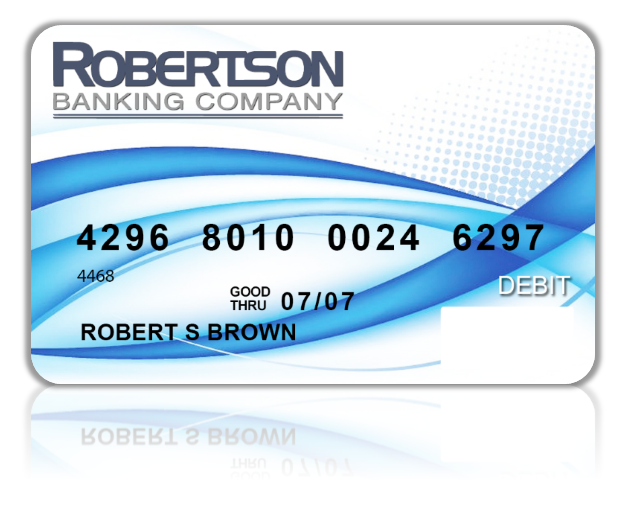 My Card Rules is a feature that allows you to take full control of your debit card - right from your phone. Our mobile banking app lets you choose how, when and where your card is used. It's as easy as a tap on your phone. With Advanced Card Controls, you can: 
It's just another way our mobile banking app helps you safely and securely manage your money.